Grief and Gratitude 
By Diana Maldonado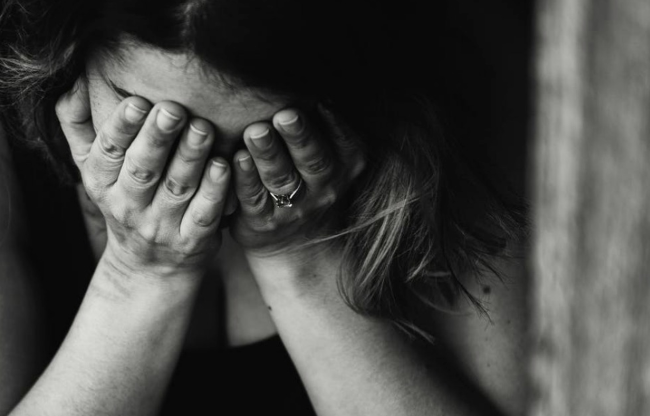 If you are reading this blog, you know that Alzheimer's sucks. You are perfectly aware that Alzheimer's affects more than the patient; it affects the entire family. I am writing to you today as a sandwich mom who is taking care of young children and her parents. Whose mother was facing cancer a year ago and whose father was formally diagnosed with Alzheimer's three years ago.
As a caregiver, you know that if my dad was formally diagnosed three years ago, he has been ill for a while. We estimate that he has been ill for at least 10 years. He lived by himself, is a very quiet man and has a stutter, which made it difficult to know what was happening. I was also a daughter in denial that was having a hard time accepting what was happening to him because of everything that was going on in my life at that time.

Growing up, my relationship with my dad was inconsistent. He was an alcoholic and violent man that kicked us out of his house when I was just two years old. He was a very sweet man when he was sober, but as soon as he drank, he would turn into a brutal monster that would hurt anything and anyone in sight. I am so grateful that my mom was brave enough to stand up to him, even though he kicked us out as a result. We struggled growing up, but we were safe, our basic needs were met and my mom worked so hard to be a provider for us. However, I felt like I lost my dad.

My dad became a lost man submerged in alcohol who lost everything. He lost his family, his house, his car and everything else he had. As a kid, I would search for him by calling the hospital or the local detention center. I would see him about every two years or whenever I would find him. This went on until I was 16 years old.

For my luck, my dad had an accident when I was a junior in high school. He fell from the roof of a porch and broke his leg. He had emergency surgery and became disabled as a result. This changed everything. Suddenly, he became my next-door neighbor. My aunt, his sister, lives next door to my mom and she was the only sibling that could take care of him. He never consumed alcohol ever again. Oh happy day!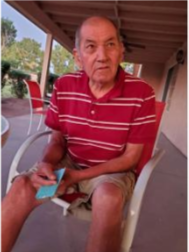 I was thrilled to have my dad in my life again. It took me a while to get to know him and recognize his sober face, but that was okay. He was adjusting to a sober life and I was patient. Soon, we became closer and had a father-daughter relationship. It was wonderful to have a sober and available dad, which lasted for a few years.

My life completely changed eight years ago when I met my husband. While it has been the happiest time of my life, it has also been the most stressful. We married, had two daughters (now 4 and 6), and I completed my master's degree while working full-time. So much was happening at the same time that it was hard to admit what was happening to my dad. I was used to completing his sentences due to the stutter. He always came to visit us and I never went to his apartment. I got used to covering his overdraft charges in his account because I thought he was having money problems. I didn't question why I was doing these things; I was just reacting. Now that I think back, I realize that I was completing his sentences due to his memory loss, not his stutter. He was coming to us because he was embarrassed about having us visit him in the terrible condition of his apartment. He was over drafting his account every month because he no longer could manage his finances.

When I realized that something was wrong was when he forgot my birthday two years in a row. It wasn't because I wanted him to congratulate me, but it was because he used to be a man that always remember dates and for weeks prior to my birthday he would tell me that my birthday was coming up. The first time he forgot, I thought it was a fluke and I teased him. The second time it was followed by him not remembering my daughters' names as we were both at the bank trying to figure out what was happening to his account. I begged him to go to his doctor as I shared my concern with him.

Three months later after still not having gone to the doctor, he was found on the street. He was lost, in his underwear and was very confused and afraid. That's when I got the call and took him to the hospital. At first, they thought it was a UTI, but after an MRI and other screenings, the neurologist determined it was Alzheimer's.

He had a couple more episodes and the doctors recommended that he couldn't be alone. At this time, we moved him to an assisted living facility. This was such a difficult decision, but I couldn't take him home and put my two girls at risk. Fortunately, we were able to get him insured and situated in a great facility, receiving much better care than I could ever provide. This is when I started losing my dad a second time. He no longer remembers me. Many times he says I'm his mom, wife or, my favorite, the boss lady. Lately, he hardly even says anything at all. The doctor referred him to receive hospice care and estimated that he has about six months left. It has been heart-breaking. I was encouraged to visit a mortuary and make arrangements, which I did and it made me realize that I will be losing my dad for the third time. But, it also made me realize that I need to focus on his life, not death.

Today he was happy we were visiting. We listened to Ritchie Valens-Oh Donna (our song), ate his favorite Hostess apple pies (the ones he packed for lunch when he worked in the fields) and went outside to enjoy a beautiful sunset. The girls made drawings for him, he folded them (which is so hard with his shaking now) and he kept trying to put them in his shirt pocket (it doesn't have one). I don't want to forget this memory. I'm not sure if he'll be around 6 months or years, but I want to make sure he's as comfortable as possible. I want to spend time with him and enjoy his company. Knowing that I will be grieving losing my dad for a third time causes my heart to ache in a slow and constant pain. But knowing that we were able to rebuild the relationship that was broken and that my children got to meet him is something that I will forever be grateful for.

Caring for someone with Alzheimer's is heavy. There is a constant weight on your shoulders, even if they are not living with you. It's hard to remember all the wonderful times you shared. Today, take a moment to meditate on the good times. Even if those good times were preceded by bad times. Cherish those moments. Write those memories down. Be grateful for those times.

Grief is a given, but gratefulness is where your strength is reinforced. 

Guest Blogger, Diana Maldonado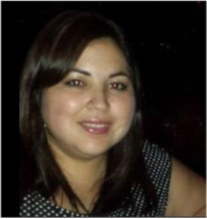 Categories: Personal Stories from Caregivers