| | |
| --- | --- |
| Posted on March 29, 2020 at 11:25 AM | |
Now and Then
by Amy Heikkila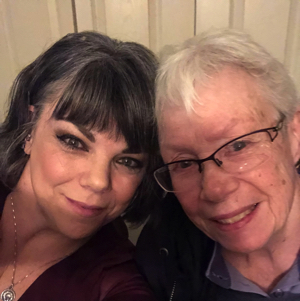 Last week, I walked down the long hall to the 'family room' area of my mother's memory care floor. As I looked around the corner a young woman sat at the upright piano placed between the mounted TV and their fish tank. To this woman's side, standing in front of the corner of the piano, was my mother. Grinning, instructing the other residents to listen carefully to the music and to thank the pianist for visiting. It was if she was in front of her 7th grade English students or entertaining guests in her home at one of her many cocktail parties. Her eyes locked on me. She gasped and introduced me (for the hundredth time) to her 'friends', shouting across the room, "THIS everyone is MY daughter, Amy." She was delighted but continued right on with requesting that when the young woman was done playing to clap. Mom sat down next to me and gushed about how surprised she was to see me and how happy she was that I was there. 

Moments later, she nervously looked around for staff and stated that she must have been left in charge and did not know why. She looked at me with anxious eyes, verbally wondering how she was going to take care of all these people, when to tell them to go to bed and what to do next. I reminded her that staff was close, they were probably taking care of someone in need. We walked to her room to visit and she kept getting up to go 'see what was happening out in the hall.' Again, she began to wonder how she was going to take care of everyone and why she was left in charge, stating that she hasn't had to be a boss in a long time and did not remember how to do it. Panic set in as she decided she had left the residents for too long. I eased her mind temporarily by reminding her that she doesn't need to be in charge, someone else will take care of the others. Then the apologies started. She was sorry for being anxious. Sorry that I had to see her this way. Sorry that she kept having to see what was going on outside her door. Sadness and loneliness settled in. Mom asked me to stay the night. Wondered how she was supposed to stay there alone. Questioning why she was alone, what happened to the person she lived with and was she married to him. Asking what his name is or was and again where was he. After I explained she waved her hand, as she always does, and requested no more talk about him.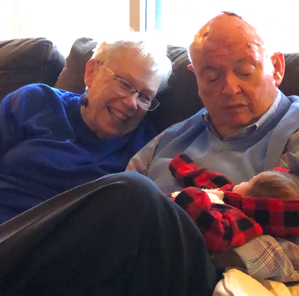 Every visit ends the same way. Hugs at her door. Hugs at the hall intersection. One more request for me to stay longer because she's going to be all alone. One more hug and one more I love you. I always turn around halfway to the alarmed door. I wave goodbye, tell her I will see her soon and turn back around with the image of her standing alone, hands in pockets bringing tears to my eyes. It is the longest, most torturous walk to that exit knowing she is standing there, watching me go.

The heavy door slams shut every time. My breath catches and my own sadness becomes overwhelming. Some days I restrain my tears. And other days, like that day, they escape and drown my cheeks in guilt, love, anger and grief. 


Blog by: 

Amy Heikkila

Amy's mother, Karen Bamsey has Alzheimer's disease.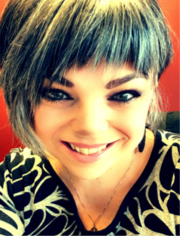 Categories: Personal Stories from Caregivers