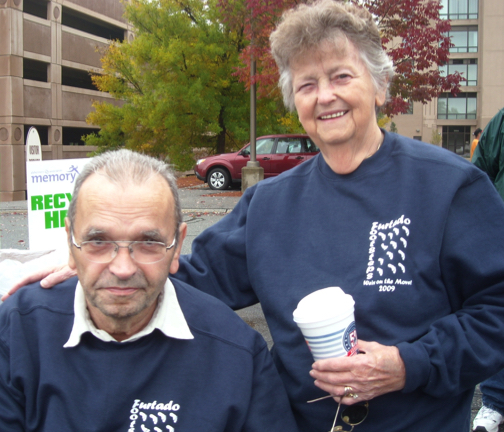 Over the course of eleven years, I was honored to be a caregiver for both of my parents. My dad was diagnosed at the age of 66 with Alzheimer's Disease. He battled the disease for seven years. Two years after my father had passed away, my mother was diagnosed with Dementia. My mother was 73 years old and died at the age of 76 years old.  

For my father, my mother was his main caregiver with the daily support of myself and my siblings. Watching her trying to keep their life as normal as possible was always a struggle. She was able to maintain some of their relationships with friends, however, I noticed very early on that some of these "Friends" had distanced themselves from them. Realizing how hard it was for us to deal with the changes that come with the disease, I know that it was hard for them as well. It was just sad to see some of my father's lifetime friends "Back off" and sometimes not even try to converse with him. Almost like they didn't know how to talk with him. It always made me feel mad instead of sad. I felt like, How can they just not say "Hello" or ask him how he was? At that point, I felt that my father and mother were being isolated from the life that they had known. It was hard to see, they had always been so active with their friends, weekend trips and church functions.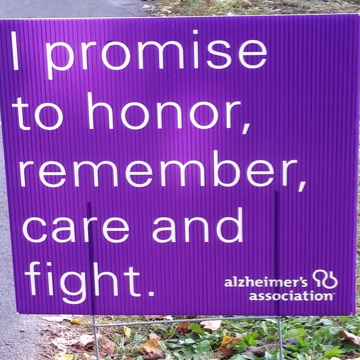 Two years following my father's death, my mother was then diagnosed with dementia. After going thru all this with dad, it was a heart break to learn that my mother will now follow this same path. At this time, it was decided that we would move her in with us as she was now living alone.  

After she moved into our home, my husband and I got to experience the social isolation that mom had experienced. Her stay with us was 3 years until her death. Her dementia progressed very quickly due to her other medical issues. So for my husband and I, it was really hard to get out of the house and have coverage for her, so invites seemed fewer. At times, feelings of anger and sadness would appear when you see the rest of your family/friends on social media enjoying themselves. I knew that we had picked this option of caring for my mother, but it was still really hard to deal with feelings of isolation from the rest of the world. I, myself, would experience feelings of being alone, missing the life I use to have, and some times, feeling of anger would take over. It was hard watching everyone else be able to live their lives and go as they please.  

I know that it was me who chose to care for my mom, but once you've become a caregiver, you really don't expect to feel socially isolated…….but it creeps up on you when you least expect it.  

At this current time, my husband and I are again in the role as a caregiver to his 89-year-old mother. Do we want to get into a caregiver role again? NO! Do we do it? YES! Growing up we were both fortunate to have loving parents who cared and loved us. Both our parents were there for us all of our life. Keeping that unconditional love in mind…..yes, we will do it again! We will be honored to care for and help his mother feel safe and comfortable in her final years. It's what we feel we do for our family.  



ACS Volunteer- Terry  
"Together we can make a difference"
Alzheimer's Caregiver Support Facebook Page: https://www.facebook.com/AlzheimersCaregiverSupport/
Categories: Personal Stories from Caregivers