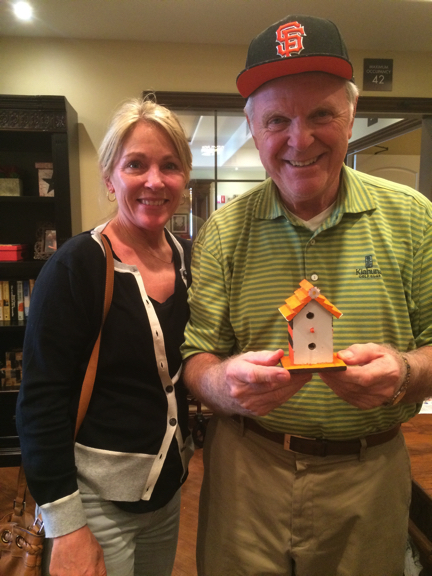 Today is two days before our youngest son's 21st birthday and 16 days before the one year anniversary of when we moved my father to a memory care facility. Today our son, Scott and I spent time with my dad and his Papa.  

I miss my dad so very much. He is no longer with us, just his shell of a body. My dad was my rock. He was my support system, my advisor, my critic and my biggest fan. His love for family was enormous and I could not have asked for a better role model. A good friend and neighbor once said, "When I am a grandparent, I want to be just like your father. He has amazing relationships with his generation, yours and your children. He spans generations genuinely with love and respect."  

Alzheimer's is a horrific disease. It is a slow death. There is no objective diagnosis and no treatment plan, just a huge black cloud with no defined course of decline and no timeframe. It is painful and has left my poor mother half widowed. My mother is one of the strongest people in the world and this has left her with an overwhelming feeling of hopelessness. There is nothing we can do. I love my mom with all my heart and wish I could give her back her husband.  

Rivet Revolution was literally dreamt of in the middle of many sleepless nights. What could I do to honor my dad, thank the countless friends and family that have supported us and help find a cure to this devastating disease? I needed a way to direct my negative energy, my guilt and despair into something positive. I am so very thankful to my partners, Liz and Carol, for helping build a dream into a company with a purpose.  

I am thankful for everyone around me who supports my family, my parents and my goals for the company. My husband and three children amaze me with their grace and maturity – they are the best family anyone could ask for. I am also incredibly thankful for my circle of friends – they give me exercise therapy and our honest conversations are my savior.  

My father is always in my thoughts. Each and every day I come to terms a little more with the inevitability of this situation. I say goodbye a bit more each time I see him. I am grateful to my partners for their passion, creativity and laughter. Together we believe we will change the world, bring awareness to Alzheimer's raise much needed funds for research, help find a cure and support families that are desperately trying to make ends meet caring for their loved ones. Let's all work together to #endalz.  

By Guest Blogger: Susan Evans
Co-Founder of Rivet Revolution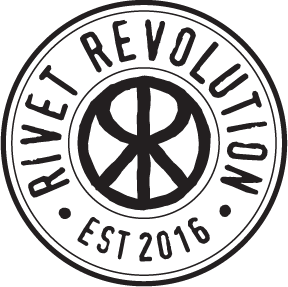 Website: https://www.rivetrevolution.com
We started the Revolution in the summer of 2016 with three goals:
to fund research and support for caregivers, to empower the networks of families and friends who have been
affected by Alzheimer's and to have a blast doing so.
Designed to be worn every day and inspired by the strong and permanent bond of the rivet,
Rivet Revolution bracelets aim to spark conversations, raise awareness and form connections amongst those impacted by Alzheimer's.
Join the Revolution & help us put an end to Alzheimers!
Categories: Personal Stories from Caregivers