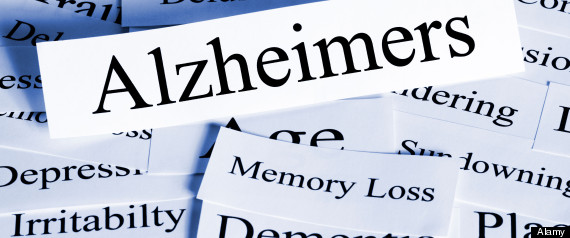 "Where'd you go? I miss you so.
Seems like it's been forever, That you've been gone." -Fort Minor  


I have come to hate the sound of running water. The faucet water in the sink has been known to run for hours these days. Mom loves to make ice. Our current fridge's ice machine has been broken for years. Ice used to never be a bother; fill the tray, take what you need, repeat as necessary. Now, ice is as high a priority on her list as world peace. She uses warm water to heat the trays, making it easier for her small, fragile hands to get the ice out and place it in her trusty Ziploc bag. Derek, my husband, needs the ice she says, when I ask about the necessity of doing this two times a day. She asks me for the third time already what time I have to be at the kids bus stop, and I prepare myself for another long day. She can't remember asking me two times already, even though its only 8:30am. She can't remember that this year I don't have to meet the bus every day because Wyatt is in first grade now and the same rules don't apply. She can't remember what makes her forget. She just can't remember.  
My head hurts while I write this, trying to think back over the last few years. How I stepped into the role of her caretaker. How I became a wife and mother during that same time. How I quit my job to take care of my family, and my mother. I look in the mirror some days and don't even recognize the woman looking back at me. Lack of sleep, due this or that, markings from pregnancy that chose not to fade away, eyebrows that haven't seen tweezers in far too long, and can we just talk about the wrinkles?  
The problem is, when giving care to others is basically your full-time job, it's hard to have the drive and desire to take care of yourself as well. It's so simple to put everyone else first because that is what you do. I schedule doctor appointments, administer medicines, play therapist. I have had to work on disassociating my roles in my current life and work towards compartmentalizing them all into neat little boxes, and storing them away in my mind until I need to put on the hat necessary for the situation. And that's just with my husband and children.  
As my moms caretaker, and as her health declines more and more, I have to put away the role of daughter so that I can take the onslaught of frustration she can dish out. She is angry that she is sick. That she can't remember things. That she can't do what she used to be able to do. Sometimes it's very passive aggressive. Sometimes its "I don't want to be your mom anymore." Sometimes its threats of running away from home, or locking herself in her room and staying in there until she dies. As much as her words hurt, and they are hard to get over and see past, but deep down I know what it is she is seeking from her behavior. That she is still wanted, still needed, still loved. That she still has reasons to get out of the bed. On the really hard days where I wonder if I can continue to do this, it's that knowledge that keeps me going, and helps me to take her words only so personally.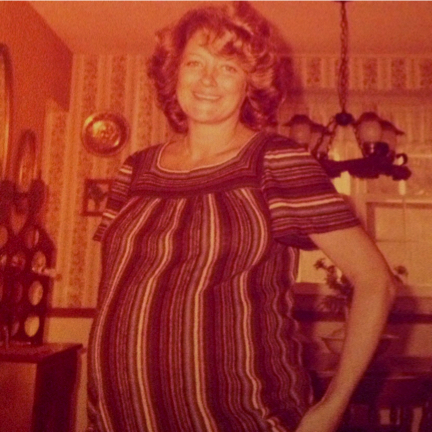 (pregnant with me, circa 1981)  
The day to day, that is what is the hardest to deal with. The countless repetitive questions, the running water, washing dishes that will need rewashing because she can't see the bits she misses, making ice, the shuffling of her slippers across the floor which is now like nails on a chalkboard because she can't take steps like she used to. It is missing my mom so badly that I get infuriated, even though we are sitting across the room from each other. Every time she has a decline, I mourn just a little more of who my mother was. I mourn, every day, and it is exhausting.  
She used to be fire. She is petite but was always stronger than she looked, and never asked for help. She was stubborn and found a way to get what she wanted accomplished and it didn't matter what it took from her to get it done; she just got stuff done. She could fight with anyone, and would... I'm telling you, she was fire, a fire that could not be snuffed out. I was both fearful of her and compelled by her all at once. To see her now, frail, weak, her mind riddled with dementia, there are days it's hard to watch her try to do a simple task and not cry or close my eyes in fear she will accidentally harm herself - the stubborn part of her mind is still working just fine.  
Don't get me wrong, I am grateful for the opportunity to give back to the woman who may be one of the only people in my life who has never walked away from me; though God knows, I've given her reason over the years. But so many days, I am ANGRY. I want my mother back. I want her memory back. I want to be able to trust her with her grandson and not have to sadly remind her why she can't be left alone with him. Every day comes with a little bit of heartbreak, and I have to find ways to cope.  
It's amazing what it can do to your psyche, to be the end all and be all to someone else, especially when that person is a parent. I got to the point where I was too depressed to do anything, too fearful to stand up to her, to paranoid about what may happen if I leave the house and take my son to the park. In March of last year, we almost lost her. Thinking back, that was when my decline began. I completely gave up doing anything to take care of myself. On the outside, I pretended I was fine, when inside I was a complete mess. My poor, loving, amazing husband saw me through some really rough patches. It was Christmas day, when I ended up in the ER with symptoms of a stroke (it turned out to be a stress migraine which I'd never experienced), that I decided changes needed to me made. By that time, I had had a constant lump in my throat for weeks which would keep me up at night as I was sure it was cancer and I had no idea how the family would continue without me. And that I wasn't ready to leave them. Finally, in the end of January, I sought help from my doctor. With a combination of medication, and therapy starting up soon, I am feeling back to normal. The lump in my throat is gone. My dearest friend told me the other day when she saw me that I'd made a complete 180 in the best way possible. I know I still have a long way to go, to deal with my anger, my grief, my fear, but I feel like I am on the road to redemption. I am working on coping mechanisms; for me, on the hard days, I look at mom as a guest in my home. It eases the frustration and makes me more hospitable when I have to fix her remote for the 10th time, or explain that it's her cataracts causing her vision issues, not her glasses. And that may sound callous, but hey, in situations like this, you do what you do to get through the day.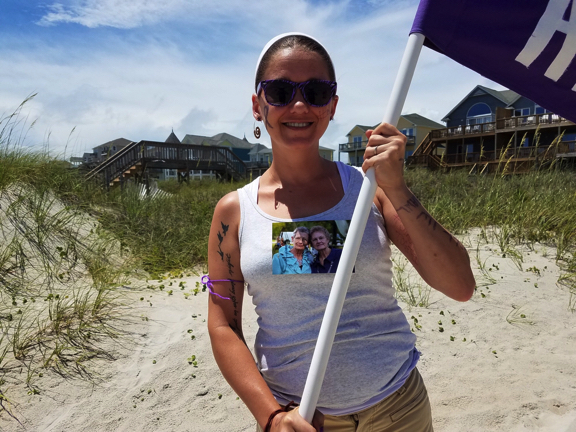 To all of those out there either suffering from illness, or to the caretakers, I see you. And I love you. And I get you. And I understand all of the emotions and anger and days where you're just so pissed you can't even see straight. When an ounce of "normal" is what you want, but know the odds are against you. All you can do is survive the day the best way you know how. Each day is a victory.
To quote my favorite YouTubers, The Frey Life, "Don't forget to laugh every day." It truly is the best medicine.  

By: Melissa, ACS Volunteer
"Together We Can Make A Difference" 
(Alzheimer's Caregiver Support - Facebook Page Moderator)
Categories: Personal Stories from Caregivers, Caregiver Burnout