Now and Then
by Amy Heikkila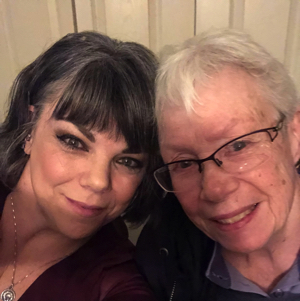 Last week, I walked down the long hall to the 'family room' area of my mother's memory care floor. As I looked around the corner a young woman sat at the upright piano placed between the mounted TV and their fish tank. To this woman's side, standing in front of the corner of the piano, was my mother. Grinning, instructing the other residents to listen carefully to the music and to thank the pianist for visiting. It was if she was in front of her 7th grade English students or entertaining guests in her home at one of her many cocktail parties. Her eyes locked on me. She gasped and introduced me (for the hundredth time) to her 'friends', shouting across the room, "THIS everyone is MY daughter, Amy." She was delighted but continued right on with requesting that when the young woman was done playing to clap. Mom sat down next to me and gushed about how surprised she was to see me and how happy she was that I was there. 

Moments later, she nervously looked around for staff and stated that she must have been left in charge and did not know why. She looked at me with anxious eyes, verbally wondering how she was going to take care of all these people, when to tell them to go to bed and what to do next. I reminded her that staff was close, they were probably taking care of someone in need. We walked to her room to visit and she kept getting up to go 'see what was happening out in the hall.' Again, she began to wonder how she was going to take care of everyone and why she was left in charge, stating that she hasn't had to be a boss in a long time and did not remember how to do it. Panic set in as she decided she had left the residents for too long. I eased her mind temporarily by reminding her that she doesn't need to be in charge, someone else will take care of the others. Then the apologies started. She was sorry for being anxious. Sorry that I had to see her this way. Sorry that she kept having to see what was going on outside her door. Sadness and loneliness settled in. Mom asked me to stay the night. Wondered how she was supposed to stay there alone. Questioning why she was alone, what happened to the person she lived with and was she married to him. Asking what his name is or was and again where was he. After I explained she waved her hand, as she always does, and requested no more talk about him.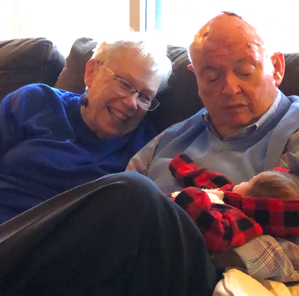 Every visit ends the same way. Hugs at her door. Hugs at the hall intersection. One more request for me to stay longer because she's going to be all alone. One more hug and one more I love you. I always turn around halfway to the alarmed door. I wave goodbye, tell her I will see her soon and turn back around with the image of her standing alone, hands in pockets bringing tears to my eyes. It is the longest, most torturous walk to that exit knowing she is standing there, watching me go.

The heavy door slams shut every time. My breath catches and my own sadness becomes overwhelming. Some days I restrain my tears. And other days, like that day, they escape and drown my cheeks in guilt, love, anger and grief. 


Blog by: 

Amy Heikkila

Amy's mother, Karen Bamsey has Alzheimer's disease.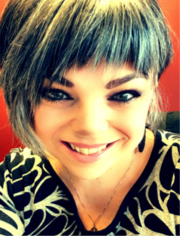 Grief and Gratitude 
By Diana Maldonado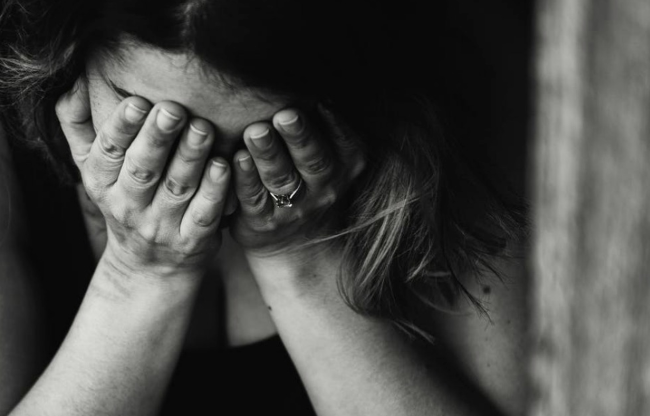 If you are reading this blog, you know that Alzheimer's sucks. You are perfectly aware that Alzheimer's affects more than the patient; it affects the entire family. I am writing to you today as a sandwich mom who is taking care of young children and her parents. Whose mother was facing cancer a year ago and whose father was formally diagnosed with Alzheimer's three years ago.
As a caregiver, you know that if my dad was formally diagnosed three years ago, he has been ill for a while. We estimate that he has been ill for at least 10 years. He lived by himself, is a very quiet man and has a stutter, which made it difficult to know what was happening. I was also a daughter in denial that was having a hard time accepting what was happening to him because of everything that was going on in my life at that time.

Growing up, my relationship with my dad was inconsistent. He was an alcoholic and violent man that kicked us out of his house when I was just two years old. He was a very sweet man when he was sober, but as soon as he drank, he would turn into a brutal monster that would hurt anything and anyone in sight. I am so grateful that my mom was brave enough to stand up to him, even though he kicked us out as a result. We struggled growing up, but we were safe, our basic needs were met and my mom worked so hard to be a provider for us. However, I felt like I lost my dad.

My dad became a lost man submerged in alcohol who lost everything. He lost his family, his house, his car and everything else he had. As a kid, I would search for him by calling the hospital or the local detention center. I would see him about every two years or whenever I would find him. This went on until I was 16 years old.

For my luck, my dad had an accident when I was a junior in high school. He fell from the roof of a porch and broke his leg. He had emergency surgery and became disabled as a result. This changed everything. Suddenly, he became my next-door neighbor. My aunt, his sister, lives next door to my mom and she was the only sibling that could take care of him. He never consumed alcohol ever again. Oh happy day!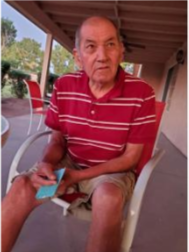 I was thrilled to have my dad in my life again. It took me a while to get to know him and recognize his sober face, but that was okay. He was adjusting to a sober life and I was patient. Soon, we became closer and had a father-daughter relationship. It was wonderful to have a sober and available dad, which lasted for a few years.

My life completely changed eight years ago when I met my husband. While it has been the happiest time of my life, it has also been the most stressful. We married, had two daughters (now 4 and 6), and I completed my master's degree while working full-time. So much was happening at the same time that it was hard to admit what was happening to my dad. I was used to completing his sentences due to the stutter. He always came to visit us and I never went to his apartment. I got used to covering his overdraft charges in his account because I thought he was having money problems. I didn't question why I was doing these things; I was just reacting. Now that I think back, I realize that I was completing his sentences due to his memory loss, not his stutter. He was coming to us because he was embarrassed about having us visit him in the terrible condition of his apartment. He was over drafting his account every month because he no longer could manage his finances.

When I realized that something was wrong was when he forgot my birthday two years in a row. It wasn't because I wanted him to congratulate me, but it was because he used to be a man that always remember dates and for weeks prior to my birthday he would tell me that my birthday was coming up. The first time he forgot, I thought it was a fluke and I teased him. The second time it was followed by him not remembering my daughters' names as we were both at the bank trying to figure out what was happening to his account. I begged him to go to his doctor as I shared my concern with him.

Three months later after still not having gone to the doctor, he was found on the street. He was lost, in his underwear and was very confused and afraid. That's when I got the call and took him to the hospital. At first, they thought it was a UTI, but after an MRI and other screenings, the neurologist determined it was Alzheimer's.

He had a couple more episodes and the doctors recommended that he couldn't be alone. At this time, we moved him to an assisted living facility. This was such a difficult decision, but I couldn't take him home and put my two girls at risk. Fortunately, we were able to get him insured and situated in a great facility, receiving much better care than I could ever provide. This is when I started losing my dad a second time. He no longer remembers me. Many times he says I'm his mom, wife or, my favorite, the boss lady. Lately, he hardly even says anything at all. The doctor referred him to receive hospice care and estimated that he has about six months left. It has been heart-breaking. I was encouraged to visit a mortuary and make arrangements, which I did and it made me realize that I will be losing my dad for the third time. But, it also made me realize that I need to focus on his life, not death.

Today he was happy we were visiting. We listened to Ritchie Valens-Oh Donna (our song), ate his favorite Hostess apple pies (the ones he packed for lunch when he worked in the fields) and went outside to enjoy a beautiful sunset. The girls made drawings for him, he folded them (which is so hard with his shaking now) and he kept trying to put them in his shirt pocket (it doesn't have one). I don't want to forget this memory. I'm not sure if he'll be around 6 months or years, but I want to make sure he's as comfortable as possible. I want to spend time with him and enjoy his company. Knowing that I will be grieving losing my dad for a third time causes my heart to ache in a slow and constant pain. But knowing that we were able to rebuild the relationship that was broken and that my children got to meet him is something that I will forever be grateful for.

Caring for someone with Alzheimer's is heavy. There is a constant weight on your shoulders, even if they are not living with you. It's hard to remember all the wonderful times you shared. Today, take a moment to meditate on the good times. Even if those good times were preceded by bad times. Cherish those moments. Write those memories down. Be grateful for those times.

Grief is a given, but gratefulness is where your strength is reinforced. 

Guest Blogger, Diana Maldonado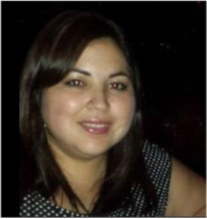 Caregiver Fallout - Looking Back
by Mellissa Price Williams
"It's so hard to move on, still loving what's gone." Peter Gabriel, I Grieve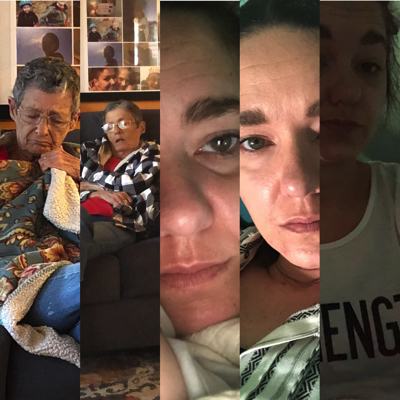 I stopped talking about mom publicly in June of 2018. The shame was too great, because I had a secret not many people knew. Due to rapid, dangerous changes in her behavior, mom was placed in a facility. In August, again due to behavior issues worsening, caused by the speed at which her Alzheimers and Vascular dementia was accelerating, she was moved to a memory care unit. In September 2018, our community was ravaged by Hurricane Florence. Then, a month later, on October 14th, mom died. Looking back, its been a hell of a year. This is my story of survival. Depression, PTSD, isolation, this will all be touched on, so if these are triggers for you, be warned.
Sunday, October 7th. That was the last time I saw my mom awake. It was a bad day. The last words she said to me were "Promise me you'll drop dead." Yes, I know it was the Alzheimers. No, it doesn't make it any easier to stomach. Even now. I spoke with her Hospice nurse Monday and told her I was gonna take a day off from my visiting schedule because of how the day had gone. She understood and agreed I needed the time. I ended up taking two days. I still regret that. Hindsight is always 20/20. 

Thursday, October 11th, I had just pulled into the driveway and put the car in park. My cell phone rings, its around 2:30pm. A restricted number. Hospice for sure. "Melissa, your mom is unresponsive. Her oxygen level is 84. Her breathing is unsteady (cheyne-stokes)." My body started to tremble as I asked the question I already knew the answer to. "Are you saying... I mean is this the beginning? Do I need to come?" "If you want to be here with her, then yes." I felt my brain switch to auto-pilot. I called my husband and told him to come home NOW. He was there within 5 minutes, and I was on the road within 10. I called my sister. I called my dad. I touched based with some friends. 

When I pulled into the parking lot of the facility, I sprinted to the front door. I didn't even have to be buzzed in, they were waiting for me. All of them. In the lobby. Even the director. I stopped dead in my tracks; they're faces said everything. I started to cry. Once I pulled it together, the kindest woman walked me back to moms room, and held my hand as I took in everything the nurse from Hospice had to tell me. Mom was officially placed on comfort care, and I was given instructions on what to look for so I knew when to use the morphine, when to use the Ativan. The facility offered me a cot, but I chose a cozy chair instead so that I wouldn't fall into a deep sleep.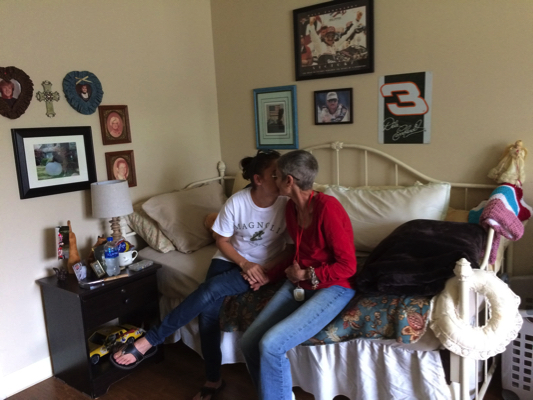 Most of the time I was there was a blur. I only left her side a handful of times. Quick coffee runs in the morning, speaking with staff, and to sit in the sun with a dear friend who came and brought me food and conversation on Saturday. I did learn a lot about the dying process. No two deaths are created equal. I learned that even in her unconscious state, I could read moms facial expressions. I could tell when she was hurting, and would run down to the nurses station, "Terms of Endearment" style, all hours of the day and night to get her pre-dosed morphine. I learned that my voice did more for her anxiety than the Ativan, so I starting reading her favorite book to her. It was surreal; I could even tell when my voice went from comforting to an annoyance, so I would stop and listen to music with my ear buds. And I don't know about you, but I've always heard there is a "smell" when someone is dying. I don't know if its unique to the person, but moms room smelled like sweet gardenias. And when she left the world, the smell went with her. A CNA told me she'd smelled it in the room the day before mom lost consciousness and spent an hour trying to find the source. Mom was her first patient to die. 

October 14th, 2018, around 3:30am I checked her oxygen level with my personal pulse/ox, and her oxygen level was 66. Around 4am, something stirred within me and a voice literally said, in my head, "Get in bed with her." So I did. I climbed over her, gently draped my arm on top of her, and talked to her. That conversation is private, but I did say I loved her, and was so proud to be her daughter. Sleep came quickly. What happened next, is when I realized I was in NO WAY prepared for her to die. 

I woke up to a CNA gently saying my name and rubbing my arm. I opened my eyes slowly, and noticed there were THREE CNA's in the room, and the light was on. Apparently around 7am they noticed mom was fading away and started doing 5-10 minute checks. As three sets of eyes stared down at me, I noticed my arm was no longer rising and falling with moms breath. I looked at them, pleading for them to say it because my rational side was all but gone. One of them checked again with a stethoscope and confirmed she was, indeed, gone. I hurled my body into the wall behind me, and then fell out of the bed and grabbed my chair. I took deep breaths as the tunnel vision set in rapidly. I sat on the floor, tears flowing, and as one of them left to call Hospice, another lovely woman asked if I wanted anything at all. My actual words: "CAN I PLEASE HAVE A GOOD CUP OF FUCKING COFFEE?," laughter escaping as hiccups though my tears. I felt like a lunatic. But you know what? They made me a whole pot. All of a sudden it hit me, I need to make calls. I called my sister. I had her call my husband and our dad. I called my moms brother. I called one friend. Hospice was there quickly, and had me leave as she cleaned moms body and dressed her in the special pajamas we'd picked for when this day came. The nurse was so kind, she even helped me pack moms things. When the funeral home arrived, the facility moved all the patients to the dining hall so we could have privacy. I watched every move. I promised mom I'd see this through to the very end, and I wasn't backing out on that one. I rested my hand on her leg as we walked her out back, watched as they drove away, blowing her a final kiss.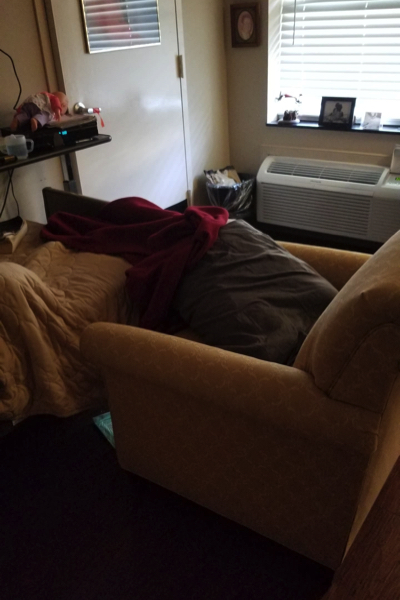 Everything After
I know my husband and kids came to get me. I know I scared my brother in law; poor guy, he reached out to hug me or pat my back and at that initial contact of someone I knew and trusted, I collapsed in the parking lot. When I got home, I know I called more family members. I know I made tribute post on social media. Mom and I shared a GP, so I let him know. I don't remember much else. I don't remember sleeping that first night, but I know I did. I remember sitting on the back porch where mom and I spent so much time together reading the rest of the book we didn't get to finish, often out loud. ​ I remember going to the funeral home. Signing papers, giving them the obituary. I don't really remember that first week. I do recall going with my sister to pick up moms ashes, and breaking down. It was so finite. The two urns sitting on the table, one for each of us, was all too real. I think I even buckled mine in on the way home. Mom didn't want a funeral, so we had a life celebration planned almost a month after she died. If I can interject with some advice, don't wait that long. People may forget why they're there, and that may upset you. Do whatever you're loved one wants, and I encourage you talk about it early enough, just don't wait too long to have it. And word to the wise, don't expect closure - I did and was sadly, sadly mistaken. What I didn't know, was that I was still in shock. And I was hiding from my grief. I was hiding from the world. Sure I said all the right things because I didn't want to make people uncomfortable or that I'd turned into this crazy person obsessed with her dead mother. In reality I just wanted to talk. To tell our story. To relive the funny parts. The God Winks. I wanted to keep mom alive in my heart and in truth, I'd never felt more isolated in my entire life. Being moms caregiver was all I had known for years. I became a shell of a human. Who the hell was the woman looking back at me in the mirror now? Mom wasn't just my mom. She was my everything. My life literally revolved around hers for years. She was by my side everyday, almost all day. It was like when Peter Pan lost his shadow. 

Things started getting worse instead of better. I was terrified of everything. I was still scared one of the kids would get sick and give it to mom. On the rare occasions I did leave I always felt like I was forgetting something. Loud noises or thuds made me come out of my skin; it triggered memories of all the times mom collapsed or fell. I had terrible nightmares. Insomnia became an issue, even with multiple different sleep aids. I heard moms voice. I heard her feet shuffling down the hallway. Yes, I was a mother and a wife. But I had no identity. Being moms "first mate" had consumed my life. That chapter was over and I was lost. I thought living again would come easy. Turns out I had all but forgotten how. I had a lot of idle time once mom passed. I rarely could bring myself to leave the house. Most of the time, it was me and my then 3 year old during the day. I didn ' t have to leave to go visit mom anymore. If I wanted to talk to her, all I had to do was sit with her urn, or sit on the back porch. It was where we had all our best conversations. I tried diving into volunteer work, but that was just another way to hide. I started writing a novel, but the passion to do so dried up as quick as it came. 

They say in first year after losing someone, the first six months your system is in shock, survival mode. I believe that now. Before the six month mark I often had to listen to sad music to shed the tears that so desperately wanted to escape. And when its Alzheimers Disease that you've been up against, the grief is substantially different; we, as caregivers and loved ones, have been dealing with "anticipatory grief" for years. I thought that would be like a coin in the bank towards my "actual" grief, but nope, I had to start all over. 

Today marks one year without momma. I've survived all the "firsts." Birthdays, holidays, and today, I will survive the first anniversary of losing her. I' m still far from​ okay. I still suffer from flashbacks of things that happened during the duration of her illness. I'm still plagued with nightmares and wake up a lot at night. I still cry, a lot. I STILL NEED PEOPLE TO BE UNDERSTAND ING OF WHAT I ' VE BEEN THROUGH. Don' t be afraid to ask questions! I still miss her every day. I have a voicemail I listen to all the time. I still go to therapy. I take medicine to help my anxiety. I'm still scared of everything. For a year, I've been a phoenix hiding in the ashes, slowly regenerating. Time takes time, but I have lost the doubt that I'll never rise from my hiding place. I've accepted I'll never be the same person. I know now that grief doesn't end, it just, changes. But for the first time since I blew her that final kiss, I feel like I am going to be okay, one day.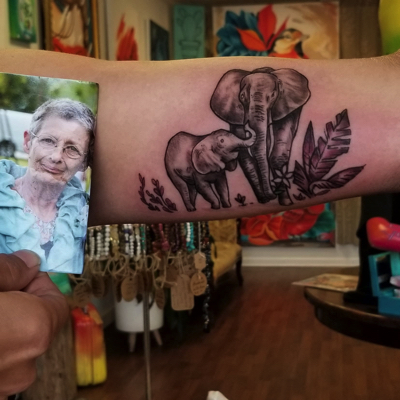 Guest Blogger: Melissa Price Williams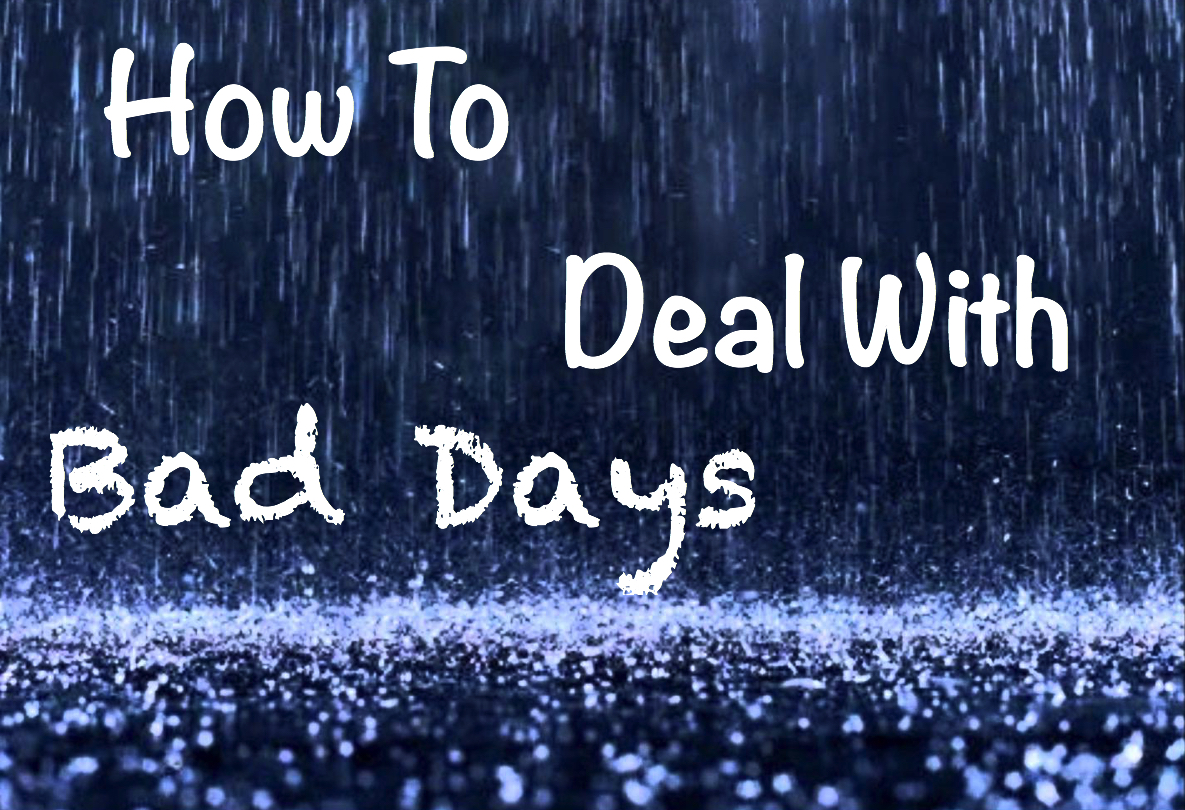 How to Deal with The Bad Days
By Ashley Skellenger
We all have bad days. But what happens when you're a caregiving warrior when one of these bad days hit? It could be a bad day for you or maybe even a bad day for your loved one, but either way, you don't get to just banish yourself to your work cubicle and avoid people until 5:00 rolls around. You have to keep being a caregiving warrior and keep on going with your day. Recently, I found myself in the midst of one of these days.  

I had just lost my very first Alzheimer's patient, "Oma" a few days prior and was still very emotional. Despite my best efforts, I was very edgy, short tempered, and easily upset about the smallest things. On that particular morning, I found myself with my current Alzheimer's patient, wrestling with her to change out of her nightgown and into clean clothes for the day, pleading with her to let me help her change her soaking wet brief, and trying to convince her that we could not go out into the front yard (she is prone to wandering and lives across the street from a lake- spending time outside anywhere but the fenced-in backyard is a big NO). I can normally get "Ann" in and out of the shower and into clean clothes with very little issue, but on this particular morning she was not having it. She kept drawing her arms in and locking them close to her body, grabbing at her nightgown with a vice grip and not letting go, and cursing at me. After about half an hour of this struggle to get her dressed, I had managed to get a clean dress on her but not a brief and she kept trying to unlock and open the front door to go outside. Normally I can distract her to get her mind off going outside, but again, this morning she was bound and determined, hitting me and shoving me as I blocked the door and cursing at me all the while. At one point, she started hitting me and screaming at me to try to get me to move away from the front door. This went on for about 2 minutes before I finally snapped. I started sobbing uncontrollably, stomped my foot hard on the floor to grab her attention, flung my hands up to my head to cover my ears, and yelled at the top of my lungs, "STOP! JUST STOP!" She stopped her onslaught to stare at me but I immediately felt guilty. I make it a point to never raise my voice or lose my temper when I'm with my Alzheimer's patients, but I had just done exactly that. I immediately knew I needed to do something to make sure things went smoothly for the remainder of the day and to minimize any stress on Ann. 

I've acquired a few very helpful tips and tricks for dealing with these days in my years as an Alzheimer's caregiver. Sometimes, only one applies to the situation at hand, but sometimes I end up using them all. No matter the situation, though, I know these tips can help you too.  

1) Hit the reset button. 
This is the most valuable tips I have learned when it comes to dealing with bad days. You know how sometimes your DVD player or computer or whatever will start acting up or freeze, and once you hit the reset button its fine? Well, we have one of those buttons too and let me tell you, it's a wonderful thing. In the case of your Alzheimer's patient, they may need to hit the reset button more than you or I do. With wheelchair or bed-bound patients, this is easy. If you notice them getting agitated or showing signs of sun downing, it's time for a reset. Take them into a room and make it dark by closing the blinds or curtains and shutting the lights off. Turn off any TVs or radios and make it completely silent. I have also turned on a fan before just for some white noise to block out the commotion from the rest of the house. Once they are secure in bed or in a chair, simply leave the room and close the door. It sounds like some awful punishment, I know. I felt terribly guilty the first time I tried it after reading about it on the internet. But once I saw how effective it was and did more research on why it is so effective, those feelings of guilt went away and were replaced by feelings of relief and understanding. Something we have to remember with Alzheimer's patients is that every little thing we do requires brain power and that while we are able to take it for granted, these little things wear our Alzheimer's patients out. Interacting with large groups of people or listening to conversations around them, watching TV, listening to music, seeing people constantly going in and out of the house, eating a meal, showering, getting dressed, etc....all of these use up precious brain power for people with Alzheimer's and tire them out very easily, especially when they are dealing with multiple things at once, and a lot of the time, instead of being able to tell us that they are tired and have had enough, they act out and misbehave instead, much like a small child would. So, in these situations, removing all outside stimuli like sights and sounds and replacing them with a dark, quiet room can give them a chance to essentially "reset" their brain. You may find that they end up dozing off into a nap after having the chance to reset, as is the case with Ann. I can immediately gauge when she is feeling overwhelmed and in those instances, I know it is best to lead her into her room to lie down on the bed with the blinds closed and light off, and in 99% of those times, she is asleep within a minute of her head hitting the pillow. She'll wake up 30 minutes to an hour later and be completely fine, back to being her happy, chipper self. In Oma's case, she wouldn't sleep but just sit in the quiet. Usually, it only took 20 minutes for her to settle down and go back to being okay. When you hit the reset button on your Alzheimer's patient, I strongly suggest you do the same for yourself. Don't use the time to try to rush around the house to get things done. I know it's tempting, but don't. Instead, use the time to sit in a comfortable chair, turn off the TV or radio, close your eyes, and focus on trying to relax. I like to grab my iPod and headphones at this time and play some Marconi Union (If you haven't heard of Marconi Union, look into it! They partnered with sound therapists to create music specifically for relaxation and it has been found that it can reduce anxiety by up to 65%). When your Alzheimer's patient wakes up or is ready to resume their day, you'll be ready too!  

2) Keep your emotions in check.
Even if you aren't yelling outright or crying, your Alzheimer's patient can sense whatever tension you've got bottled up due to sadness, anger, or anxiety and they will react accordingly. It's so strange that they are unable to pick up on normal social cues and yet still react so strongly to the emotions of others. If they sense that you are angry about something, you will notice them start to get agitated or act aggressively. If you are sad, you will notice them crying at the drop of a hat or just acting more glum than usual. If you are stressed or have anxiety, they will be more paranoid and prone to worrying throughout the day. Just be sure to constantly check yourself and be sure you're not projecting your emotions into your time with them. If they are acting out of the norm, do a quick reflection and make sure it's not because of some emotion you're putting out there for them to pick up on. It's a quick and simple fix that can make a big difference on those bad days.  

3) Go with the flow.
Sometimes, on our worst of days, whether it's ours or our Alzheimer's patient's, it's best not to fight and to just go with whatever is happening. Don't try to make any outings, don't force your Alzheimer's patient to change out of their pajamas if they're putting up a big fight (but give it a try, or at least try to give them a quick clean-up), don't try to force them to eat anything they don't want to. Just GO WITH IT. Spend the day doing easy things with them, like listening to their favorite music or watching their favorite movies. Make it a pajama day with comforting soup and hot chocolate, coffee, or tea depending on what they like. Sometimes you just need a break from the usual schedule when you and your Alzheimer's patient are having a bad day and taking a day to just take it easy can be exactly what both of you need to recharge your batteries and go into the next day with a fresh outlook and positive attitude. Carry on, caregiving warriors- together we can make a difference!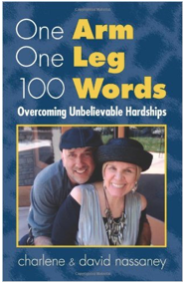 An excerpt from my book,
"One Arm One Leg 100 Words, Overcoming Unbelievable Hardships"  


Acceptance  

The final stage is acceptance, which finally came in the third year. People often think of the stages as lasting weeks or months. They forget that the stages are responses to feelings that can last for minutes or hours, as we flip in and out of one and then another.  
We do not enter and leave each individual stage in a linear fashion. We may feel one, then another and back again to the first one. At the time when Charlene finally reached the stage of acceptance for good, the seeds of faith that were sown into her heart finally sprouted and blossomed into a mighty oak tree.  
God allowed her to see the glass as half-full instead of half-empty. She started being positive about the future, even in the midst of negative circumstances. She would smile a lot. She would often point up to heaven and touch her heart as if to say, "God said it will be alright." She re-took control of her life, redefined who she is, and re-established her own self worth.  
This all seemed to come about as a result of her reading the Bible. With scriptures such as, "All things are possible to them that believe" (Phil. 4:13), she chose to believe God's promises over her negative circumstances and physical limitations. Today she is an amazingly self-confident, strong-willed, independent and powerful woman. Some would even say she is a cross between Martha Stewart and Wonder Woman.  
God has given us faith that she will speak again, in His time, and for His purpose. Even if we are wrong and that never happens, we are okay with that. We trust Him and know that He will do whatever is in our best interest. Again, attitude is everything. We have lost so much, but we are so thankful for all that we still have. So many others have lost so much more than us.  
We are truly blessed.  
One day we met a man who had aphasia very similar to Charlene's. For 10 years, he was completely non-verbal. Then all of a sudden, his brain just got it and he started speaking again. He told her, "never give up!" That meeting will be a constant reminder to her that there is always hope, and God is always in control.  
We still believe in miracles. God has performed so many for us already. Charlene has ministered to countless individuals in her present condition, more than if she were normal. I think of Joni Erickson Tada, who was paralyzed as a teenager in a diving accident. She now has a successful worldwide ministry for disabled people. Charlene is also blessing more people now than before her disability. Our lives are truly in God's hands and we hope He uses this book to bless even more people.  
Charlene after she Finally reached the "Acceptance" stage of the grief process.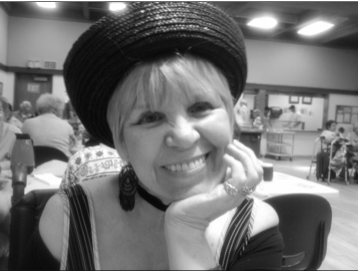 By Guest Blogger: Dave Nassaney  

Dave Nassaney, Author, Speaker, Life-Coach, and Host of Dave, The Caregiver's Caregiver Radio Show, a show for caregivers who are burned out yet his most important role is Caregiver to his lovely wife, Charlene, for over 21 years.  
His website has been developed to help caregivers overcome obstacles, adversity, and burnout, as well as just having a place to rest, relax and recharge their batteries. Please consider taking a coffee break now, and allow this site to encourage you in your difficult journey.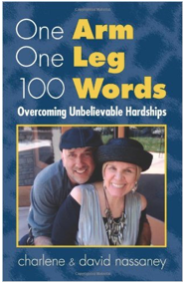 An excerpt from my book, "One Arm One Leg 100 Words, Overcoming Unbelievable Hardships"  


Bargaining  
The third stage is bargaining. I suspected that Charlene was trying to bargain with God that if she did such and such a thing that He would heal her. (I often saw her praying and crying in her room with her Bible open.) Commonly after a loss, bargaining may take the form of what is called a temporary truce. For example, "What if I devote the rest of my life to helping others? Then can I wake up and realize this has all been a bad dream?" I suspect that some form of this dialogue was going on in her head with God.  

We become lost in a maze of if only… or what if… statements. We wanted life returned to what is was. In Charlene's case, I'm sure she wanted to go back in time, choose the correct hospital, and get the proper medication that would have made her normal again. Guilt is often the bargainer's companion. The if onlys cause us to find fault in ourselves and what we think we could have done differently.  

But she finally came to a point where she realized that God is sovereign and He allowed the stroke to happen for a reason. Her faith was extremely challenged and so was mine. It is very easy to have faith when all is well, but you discover how much faith you really have when tragedy strikes.  

We believed that God had a purpose in all of this, and that Charlene would be healed soon. Our prayers were very selfish bargaining prayers back then, and yet God was always there for us. Even if He didn't quite answer the prayers the way we wanted, He gave us what we needed instead. I know that I felt His presence every single minute. I felt like that famous picture of the two footprints in the sand. And then there were only one set of footprints during the most difficult of times. That was because He was carrying me in His arms. As I stated in an earlier chapter, I felt like I was floating on air, like my feet never touched the ground during those tough years.  

Guilt  
Some therapists believe that guilt is a part of the third stage of bargaining, but others say it is its own fourth stage. I think Charlene wondered if she caused her own stroke by any lifestyle or behavior decisions that she made, however, none of the risk factors for stroke applied (high blood pressure, family history of heart disease or stroke, high cholesterol, heavy smoking and drinking).  

The doctors never pinpointed a cause of the blood clot that caused the stroke. She might have felt a little guilty about not going to an urgent care doctor after the second day of her headache. I, on the other hand, certainly did struggle with a lot of guilt when I discovered that she probably would have been all right if only I would have had more knowledge about strokes. (To be continued)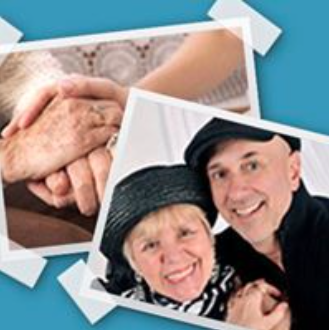 By Guest Blogger: Dave Nassaney
Dave Nassaney, Author, Speaker, Life-Coach, and Host of Dave, The Caregiver's Caregiver Radio Show, a show for caregivers who are burned out yet his most important role is Caregiver to his lovely wife, Charlene, for over 21 years.
His website has been developed to help caregivers overcome obstacles, adversity, and burnout, as well as just having a place to rest, relax and recharge their batteries. Please consider taking a coffee break now, and allow this site to encourage you in your difficult journey.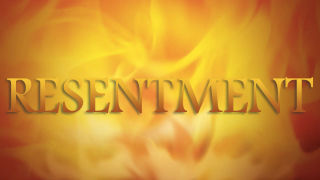 As an Alzheimer's caregiver, resentment can become an overwhelmingly familiar feeling. We resent friends and family who seem to have disappeared from our lives at a time when we needed them the most. We resent them for not helping out or stepping up to do their part to take care of the person afflicted with Alzheimer's. We are drowning in our problems and our role as caregivers, yet no one is there to throw us a lifeline. They see what we are going through, but they aren't inclined to offer help. We also begin to resent people who are not going through what we are going through. We see friends, family, and neighbors enjoying their lives, having successful careers, raising their families, and taking Instagram-worthy vacations. It's hard not to be bitter and think to yourself, "Must be nice!"  

Personally, I think that these are all normal thoughts and feelings to have. If a caregiver told me that she never felt that way, I wouldn't believe her. It's only natural. It doesn't make you a bad person. We have given up our lives to take care of someone we love. Why hasn't everyone else done the same? Why haven't our other family members stepped up? Why aren't they doing enough?  

Maybe they don't have the same heart as us. Maybe they just don't care as much as we do. They see what is going on and they care, but just not enough to give up their lives to do something about it. They are too wrapped up in their own little worlds. They are going to work, spending time with their families, having a social life, and taking care of their own households. Maybe they don't see what we're going through. Maybe they're just too busy with their own lives. Maybe they have no idea what it's really like to be an Alzheimer's caregiver. Or, maybe they are dealing with their own hardships. Not everyone's life is touched by Alzheimer's, but everyone has their own shit to go through. People deal with other diseases, miscarriages, infant loss, job loss, divorce, addiction, depression, you name it. Everyone goes through some stuff in their lives. Maybe they're going through it now or maybe they've already been through it and they're trying to get back on their feet. Or, maybe it hasn't even happened to them yet, but it will.  

My point is that it is easy for us to assume that our friends or family members aren't helping out because they just don't care, but it could be any number of things. You might not know for sure why a family member isn't doing enough. If it bothers you that much, then you should talk to them about it. Explain to them how you are feeling and that you could really use their help. They might be surprised to hear how difficult and unmanageable your life has become. Maybe they have no idea. Maybe they'll offer to help out more. Sometimes all you have to do is ask. Other times, they might not even give a darn. They will offer words of comfort and then go about their merry way. Let them.  

As an Alzheimer's caregiver, you are dealing with enough drama and negativity to last you ten lifetimes. You don't need any more. Harboring resentment toward friends or family members is only going to hurt you. If you confront someone about their lack of help and they don't make an effort to change, then maybe it's time to walk away. Unless they have a reasonable explanation for their behavior, you don't really need that person in your life. You probably won't even notice that they're gone, since they never did anything for you anyway. That is a decision only you can make.  

Sometimes your friends or family members don't have any reason at all for not helping out. Not everyone has the same heart as you. Not everyone feels empathy the way that you do. And, that's ok. Everyone is different. You can allow other people to be themselves, while still being true to who you are. Just don't expect anything from them. The sooner you stop expecting this person to offer help, the sooner you can let go of any resentment you have toward them. Maybe that's not the role this person was meant to play in your life. Maybe they're not supposed to be there to help you. Maybe they're supposed to be there to teach you who you don't want to be. Or, maybe they are meant to be your escape. The person you vent to or the person you go to when you want to talk about anything other than Alzheimer's.  

If you have a friend or family member like this in your life, it's up to you to decide if you want to keep them there. There are some people who are just not going to help you. You have to decide if confronting them is worth it. If it is, then you can try talking to them and asking for help, but sometimes even that won't work. Then, you have to decide whether or not you still want that person to be in your life, knowing that they will never lift a finger to help you. But either way, the resentment has got to go!  

Resentment is nothing but a negative emotion that will drain you of every ounce of energy you have left. It will steal any amount of joy or happiness that you are cable of feeling. It will suck the life out of you. It will absolutely consume you. You cannot take care of another person when you are harboring resentment toward others. More importantly, you cannot take care of yourself. Resentment will tear you apart. You won't be able to think about anything else. Resentment will only harm you. It's not productive. It won't help you or your situation. It won't compel someone else to help you. You have to realize that you can't change people. No matter what you say, do, or feel, none of it is going to change someone who doesn't want to help. They are who they are and they will continue to be that way regardless of how it makes you feel. It's not right and it's not fair, but that doesn't matter. Thinking about that won't do you any good. It won't get you anywhere. You'll just drive yourself crazy. And, the people you resent will just continue to live their lives in oblivion. Your resentment won't hurt them or change them, but it will hurt you and change you.  

In order to let go of resentment, you must make a choice. You can remove the people from your life who are causing you resentment. Or, you can choose to keep those people in your life and just accept the fact that they are never going to help you. Either way, you have to learn to let go of the resentment. My Aunt Diane once told me that if you can lay your head down at night and feel good about what you've done, then that's all that matters. You can't worry about what everyone else is doing. You can only worry about yourself. You can't control the behavior of others, but you can control the way it makes you feel.  

By Guest Bloggger: Lauren Dykovitz  

Lauren Dykovitz lives in Delaware with her husband and two black labs, Oakley and Lucy. Her mom, Jerie, is currently living with severe Alzheimer's disease. Aside from writing this blog, Lauren recently self-published her first book, "Learning to Weather the Storm: A Story of Life, Love, and Alzheimer's." It is available for purchase on Amazon.  

Visit her website: https/lifeloveandalzheimers.com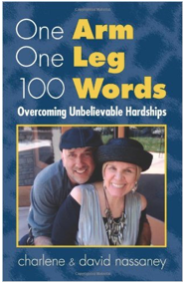 An excerpt from my book,
"One Arm One Leg 100 Words, Overcoming Unbelievable Hardships"  
At times, she didn't even want to look at me or touch me. If she didn't retreat into her room and slam the door, then I usually had to leave the room myself and leave her alone so she could let all of that pent-up frustration out of her system. I'm sure the neighbors thought I was beating her, it sounded that bad. It took a tremendous amount of energy for her to vent like that. It would take her days to recover fully from the outbursts that drained her body and her emotions. Sometimes I felt that it was my fault for letting the conversation get to such a point of frustration that allowed her to just snap like that. She couldn't just stop this outburst of screams once she got started. It had to run its course.  
In fact, it might have actually even been therapeutic for her to vent like that. I didn't really know if it was or not. I just knew that I had to try harder not to let our next conversation get out of hand again. In my own defense, however, the conversations that we were having were necessary ones. They usually involved changes that needed to be implemented. I would give her my reasons, but she typically didn't agree and couldn't articulate why. When I would sense that she was heading towards another emotional outburst, I would stop the conversation, and change the topic.  However, that did not work most of the time.  
Imagine trying to discuss something very important with someone and not being able to say a word. Then knowing by your silence that you were going to lose something very valuable. You felt you were losing it because you were not able to state your case or speak your mind. Then to be told that we were not going to discuss this anymore because, "you are getting upset and you can't be understood." If that isn't hell, then I don't know what is. They say (whoever they are), that the only thing that separates us from the animals is our ability to speak and communicate with each other. In a way, a part of her humanity was taken away, and she was very upset about it.  
One way that I attempted to survive those difficult days was to travel on some weekends to my cousin's and uncle's homes that were located in different states. I hadn't seen any of them in years, and it was a special treat for me to get away from my reality and share my feelings with safe people who were not a part of my situation back home. Charlene needed the break away from me also. She was naturally self-absorbed into her own problems. For her, no one else's problems were more important than her own. This is normal behavior for a stroke survivor.  
Back home when Charlene would attend her stroke support group, I would also attend my caregiver's support group. It was there I learned that I needed to take care of myself in order to take care of my wife. The caregivers would meet in one room and the survivors would meet in the another room. Both groups would complain about each other's group and would share their horror stories with anyone who would listen.  
I remember back in those days that Charlene and I would often get into angry shouting matches with each other as our patience would wear thin. I am so thankful that those days are long gone and we now finally like each other once again.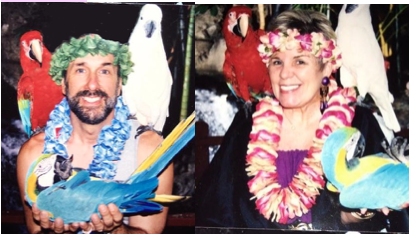 By Guest Blogger: Dave Nassaney
Dave Nassaney, Author, Speaker, Life-Coach, and Host of Dave, The Caregiver's Caregiver Radio Show, a show for caregivers who are burned out yet his most important role is Caregiver to his lovely wife, Charlene, for over 21 years.
His website has been developed to help caregivers overcome obstacles, adversity, and burnout, as well as just having a place to rest, relax and recharge their batteries. Please consider taking a coffee break now, and allow this site to encourage you in your difficult journey.
Dave, The Caregivers Caregiver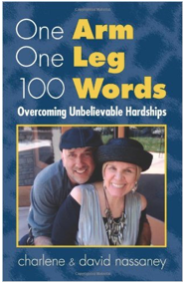 An excerpt from my book,
"One Arm One Leg 100 Words, Overcoming Unbelievable Hardships"
Denial  

The first stage is denial. Charlene thought she was normal. And yet no one could understand what she was saying, which only made her angry. She thought there was something wrong with us. She could actually hear the words that she wanted to say, but they never made it out of her mouth. When she opened her mouth to speak, only gibberish would come out. She just wouldn't believe that we couldn't understand her.  
She thought we were playing a joke on her. It was heart breaking for us to watch her inability to communicate or understand. The look of terror on her face said it all. We were all powerless to help her with her shock and denial, which took the form of a condescending and ridiculing tone toward us all. It was as if she was saying, "What is your problem? I am alright!"  
Anger  

The second stage is anger, which she took out on everyone who loved her. It was not pretty. She truly hurt those she loved. Like in that old Mills Brothers song, "You only hurt the one you love, the one you shouldn't hurt at all." I came very close to the end of my rope, mainly due to my experiencing more frustration than I could handle, and feeling zero appreciation. But God kept giving me a very special dose of Charlene grace to tolerate another day until it slowly and eventually got better.  
During those days, I wrote her a lot of letters, many of them were never given to her. They were for my benefit only. She just couldn't understand my point of view. God must have also given her some David grace, because many times I did not respond as lovingly as I should have to her anger. I was not accustomed to such treatment and I had to constantly remind myself not to take it personally.  
I kept telling myself that she was sick and could not be held accountable for many of her actions. It was even harder for the other loved ones in her life who were not quite as understanding of her condition as I was. Communication of any kind about anything on any deep or shallow level was impossible. It had to involve expressing deep emotions of how she was feeling, and she simply was not capable of communicating at that level.  
It just wasn't a fair fight. I would always win the discussions (or arguments) because she couldn't argue back with words the way I could. She just had a vocabulary of very frustrating screams. And scream she did. Emotional outbursts lasting anywhere between 15 minutes to one hour of bone-tingling shrieks that did not stop except to take the next breath to continue her screaming again.  
As terrifying as it was, she was communicating the only way she knew how. By opening up her mouth and letting the words come out. (In this case, it was a vocabulary of one scream). Imagine, if you can, trying to calm someone down who would not stop screaming at the top of her lungs. I tried holding her, rubbing her back, talking calmly to her, but nothing helped her to calm down.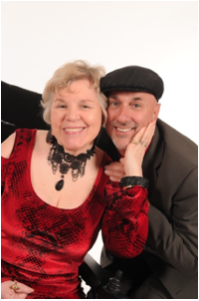 By Guest Blogger: Dave Nassaney
Dave Nassaney, Author, Speaker, Life-Coach, and Host of Dave, The Caregiver's Caregiver Radio Show, a show for caregivers who are burned out yet his most important role is Caregiver to his lovely wife, Charlene, for over 21 years.
His website has been developed to help caregivers overcome obstacles, adversity, and burnout, as well as just having a place to rest, relax and recharge their batteries. Please consider taking a coffee break now, and allow this site to encourage you in your difficult journey.  

Dave, The Caregivers Caregiver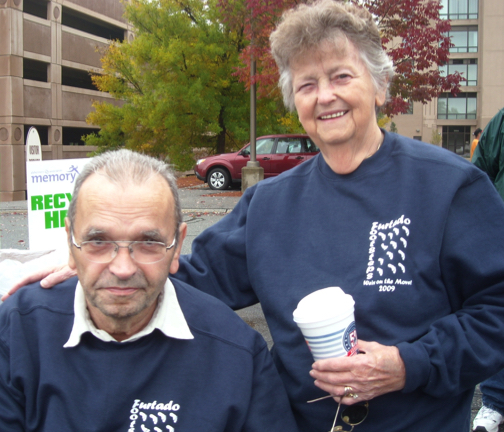 Over the course of eleven years, I was honored to be a caregiver for both of my parents. My dad was diagnosed at the age of 66 with Alzheimer's Disease. He battled the disease for seven years. Two years after my father had passed away, my mother was diagnosed with Dementia. My mother was 73 years old and died at the age of 76 years old.  

For my father, my mother was his main caregiver with the daily support of myself and my siblings. Watching her trying to keep their life as normal as possible was always a struggle. She was able to maintain some of their relationships with friends, however, I noticed very early on that some of these "Friends" had distanced themselves from them. Realizing how hard it was for us to deal with the changes that come with the disease, I know that it was hard for them as well. It was just sad to see some of my father's lifetime friends "Back off" and sometimes not even try to converse with him. Almost like they didn't know how to talk with him. It always made me feel mad instead of sad. I felt like, How can they just not say "Hello" or ask him how he was? At that point, I felt that my father and mother were being isolated from the life that they had known. It was hard to see, they had always been so active with their friends, weekend trips and church functions.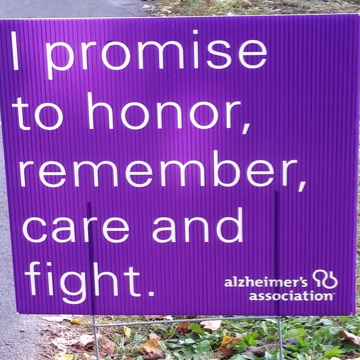 Two years following my father's death, my mother was then diagnosed with dementia. After going thru all this with dad, it was a heart break to learn that my mother will now follow this same path. At this time, it was decided that we would move her in with us as she was now living alone.  

After she moved into our home, my husband and I got to experience the social isolation that mom had experienced. Her stay with us was 3 years until her death. Her dementia progressed very quickly due to her other medical issues. So for my husband and I, it was really hard to get out of the house and have coverage for her, so invites seemed fewer. At times, feelings of anger and sadness would appear when you see the rest of your family/friends on social media enjoying themselves. I knew that we had picked this option of caring for my mother, but it was still really hard to deal with feelings of isolation from the rest of the world. I, myself, would experience feelings of being alone, missing the life I use to have, and some times, feeling of anger would take over. It was hard watching everyone else be able to live their lives and go as they please.  

I know that it was me who chose to care for my mom, but once you've become a caregiver, you really don't expect to feel socially isolated…….but it creeps up on you when you least expect it.  

At this current time, my husband and I are again in the role as a caregiver to his 89-year-old mother. Do we want to get into a caregiver role again? NO! Do we do it? YES! Growing up we were both fortunate to have loving parents who cared and loved us. Both our parents were there for us all of our life. Keeping that unconditional love in mind…..yes, we will do it again! We will be honored to care for and help his mother feel safe and comfortable in her final years. It's what we feel we do for our family.  



ACS Volunteer- Terry  
"Together we can make a difference"
Alzheimer's Caregiver Support Facebook Page: https://www.facebook.com/AlzheimersCaregiverSupport/